Structural Repairs
Traditional Underpinning
This method of underpinning, is where the existing ground beneath the defective wall, is excavated in sections and the spoil removed in a "hit and miss"sequence to a designed depth. This is then inspected by the relevant building control officer and back filled with concrete. Prior to casting the concrete, the individual sections of underpinning are drilled to accommodate steel dowel bars which are then resin fixed. This construction method ensures that the concrete underpinning acts as one uniform horizontal reinforced beam, thus eliminating the possibility of further movement. This method of underpinning is carried out below all the existing concrete foundations of the affected property, to stabalise and eliminate further movement.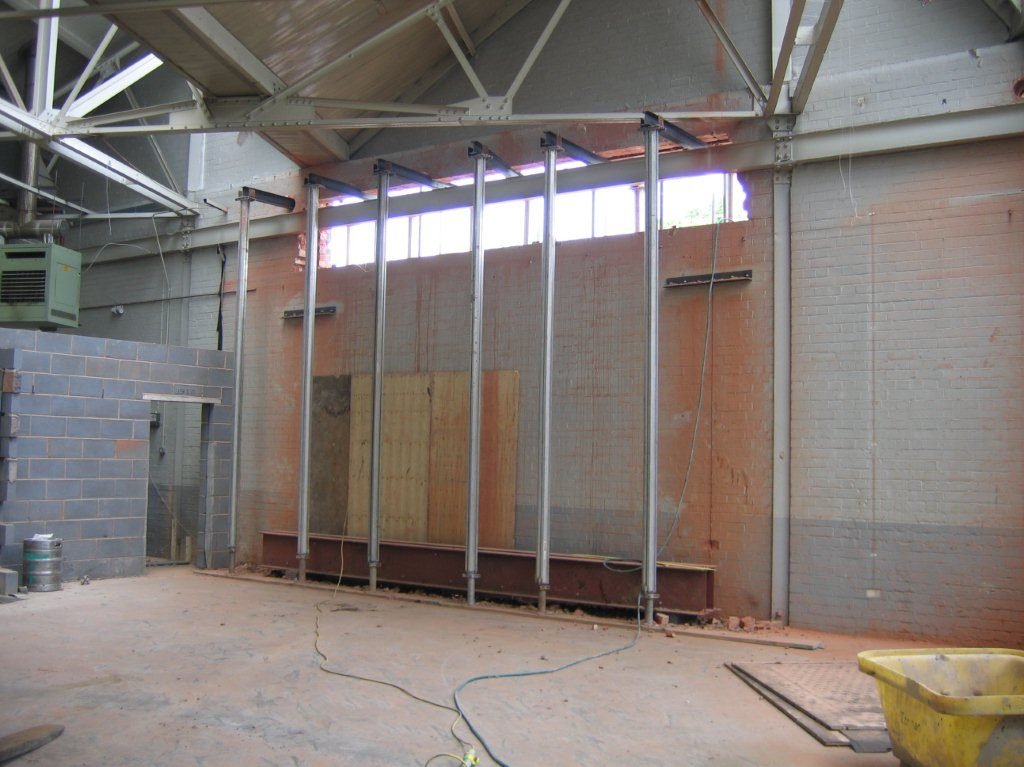 Cavity Wall Tie Replacement
Latest research by the Building Research Establishment, has found that wall ties corrode faster in the mortar within the external leaf of brickwork, leading to corrosion where they will expand to several times their original size. This expansion will cause structural instability, by lifting the mortar joints where they are positioned.
In situations where masonry has cracked and failed, as a result of ground movement, weathering or increased loads or stresses, the unique Helibeam System provides stress-free horizontal bed-joint reinforcement which ties the masonry together while creating deep masonry beams which distribute the structural loads.
If you are concerned that your property is suffering from structural movement, why not give Thomas Percy Limited a call to arrange an initial no obligation visit to discuss your concerns and discuss the most suitable system to address your problem.