Mezzanine Floors
Professional Floors
Mezzanine floors are designed as freestanding structures and comprise cold rolled galvanised secondary floor beams bolted into main universal beams, in turn supported by rolled steel hollow columns.
Office mezzanine floors are a quick and inexpensive way to increase your office floor space with minimal disruption. A raised floor platform with partitions and suspended ceilings, will free up valuable space within your business allowing you to expand, avoiding the costly and time consuming process of relocation.
Safety balustrading is fitted to any exposed perimeter and to the access staircase, which can be configured either internally or externally. We can install a fully engineered mezzanine floor design conforming to relevant british standards within six weeks from initial consultation to installation.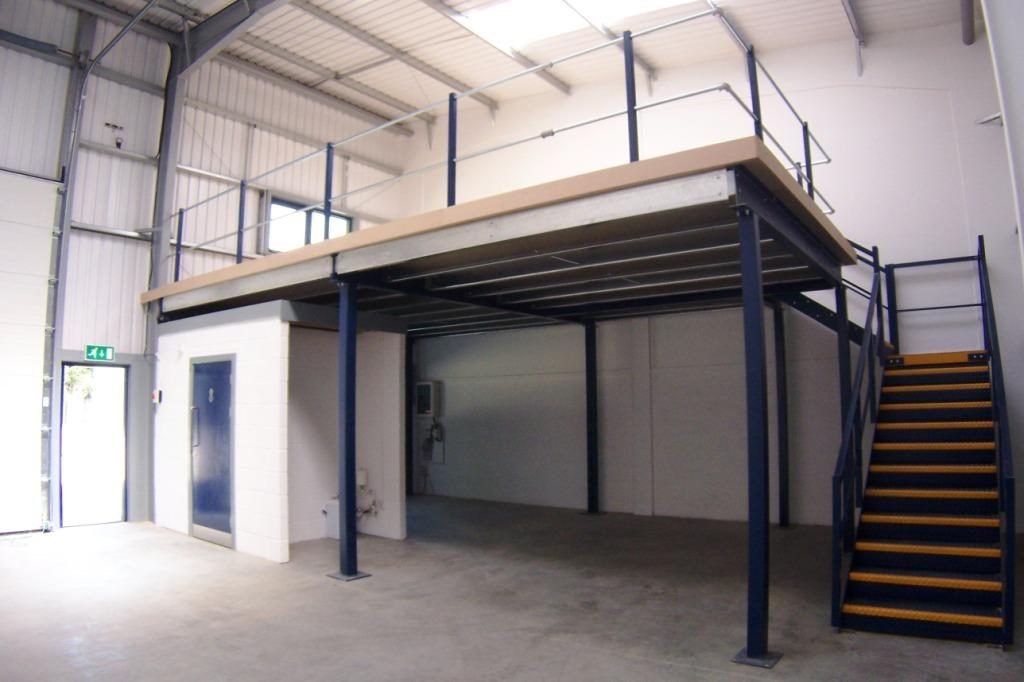 Expanded Storage
Our mezzanine floors are suitable for adding storage capacity and increasing your office or production areas.
Thomas Percy Limited can individually design your mezzanine floor to suit your exact specification and requirements. All components are pre-fabricated prior to installation, to ensure speedy site erection time and ensure that disruption is kept to a minimum.
Installing a mezzanine floor will create extra areas that will enable your business to cope with increasing demand for production or storage. The floor area can be fitted with shelving or racking, with stair access or a goods lift.